In aQuatic Style we totally understand choosing the right aquarium stand or fish tank cabinet is crucial for the safety of your setup, your fish, and your home!
aQuatic Style manufacture some of the best aquaria stands that are currently on the market.
Our Top-of-the-range tank cabinets are made from solid compressed wood, typically from pine or oak. These are stunning pieces of furniture that make an impressive addition to your home, especially with a stunningly aquascaped, integrated fish tank. Solidly constructed and professionally finished, solid wood aquarium stands are right at the top of the price range, but they're built to last and come in many variations to suit all purposes and tastes.
WB Pro-Series Cabinets are designed with innovative bevelled edges and precision mitre joints are highlighted by a natural or walnut wood finish with black smoked glass or white gloss white doors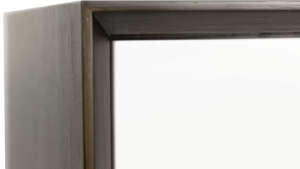 WB Pro-Series Cabinets Comes In Black Or White Door Colours Options To Choose From.